Profile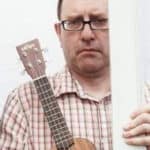 Steve Roser
sad to see Pete leave....
My CV
Education

Wallands CP and Priory School, Lewes, Sussex (1962-1975)

Qualifications

Oxford University, Chemistry degree and DPhil (1975-1982)

Work History

Bristol Uni (1985-89) plus short jaunts as ski instructor, cook and removal man..

Current Job

Lecturer and researcher in physical chemistry

Employer
My Work:

I use neutrons to look at very very thin layers

Read more

We bounce neutrons off surfaces to look at ultra-thin layers on top of them. How come? Well its a bit like when you see colours in an oil film on a wet road.
The colours are interference fringes which appear because the light has a wavelength close to the thickness of the oil film.
Neutrons turn out to be waves (..thats another story…) with very small wavelength, so you can look at very thin films – one molecule thick
We study layers of molecules which look like cell membranes, so we can investigate how new drugs get into your body, how alcohol might "work" and lots of other nano-things.

My Typical Day:

Experimenting: exhausting. Not experimenting: teaching, writing, calculating things.

Read more

My field, neutron scattering, uses large machines at big research centres (check out ISIS) and is VERY expensive to run, so we don't get to do it as often as I like, maybe a few days a month.
This means that we have to use ALL the time possible, so a typical neutron day might involve changing samples at 3am, sleeping under the desk before changing again at 6am, followed by croissants and espresso at the cafe (we do a lot of experiments in France). And then more of the same, especially coffee
However, most days, I'm in my office in Bath, emailing, writing, meeting and teaching students or in the lab getting ready for another trip to the neutron scattering centres.

What I'd do with the prize money:

finance some popular science lectures for schools and the public.

Read more

I've been helping to run a series of popular science lectures at the University for several years.
We have had expert speakers talking about all sort of topics ranging from medicine, formula one racing, drugs, TV nature shows to
the science of football and how the brain works. We invite lot of local schools and provide transport for those who need it. All this needs cash.
My Interview

How would you describe yourself in 3 words?

work in progress!

Were you ever in trouble at school?

I did have a small issue around some vaguely explosive stuff….

Who is your favourite singer or band?

Patti Smith, Mr Johnny Cash (early and later periods) and really trashy disco

What is the most fun thing you've done?

sung in a country and western band formed specially for my birthday

If you had 3 wishes for yourself what would they be? - be honest!

well its corny, but as you become old and crinkly like me you start to value simple but big things like health, peace, happiness

Tell us a joke.

how do you get 1000 Pikachus on a bus? Poke 'em on!
My profile link:
https://ias.im/u.1505